Post by 19delta on Jun 4, 2021 9:02:23 GMT -6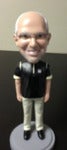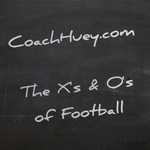 I found that one had a linked in profile saying he was a PE teacher at St. Thomas Aquinas through March of 2018 (while also stating he was coaching at Mckinley since 2017 and was OC/qb coach).   Another has a zoom info page that says he is "Safety and Security".  (Not director of, not head of...it states he is "safety and security".  His twitter acct says he is the Director of Player Personnel and Linebacker coach.  
Also of note, apparently Wattley (the HC) was the 4th HC of this program in the last 8 years or so.  This seems to support the idea that when football is no longer an extra curricular extension of the school, but instead its own entity and a source for other people to try define themselves by the accomplishments of others...it can lead to foolish outcomes. 
As I mentioned earlier, my biggest concern is that had this not been a non kosher pizza, had there not been any religious issues involved here, this would not have had the same outcome.   I think that is 100% wrong.  
The religious issue is what is driving the stories, as the headlines can lead readers /viewers to think that the primary action here was coaches persecuting a religion.  I do not believe that was the case at all.  That was just happenstance.  
I don't believe they did it because of religion, but more than one article I read said the kid told them numerous times that he could not eat it for religious reasons.   Now, maybe they don't do pre-game meals, etc, but if you do any thing at all where you are feeding kids (even if it's pizza), you gotta know your team well enough to know which kids have religious restrictions.  For example, I know not to try to take my Muslim players to a pig pickin' .  These guys just didn't care.  This wasn't coaching, this was about humiliation.
Maybe they wouldn't have gotten fired if religion hadn't come into play---but the kid told them.
If there was no religious issue, I think we're on the same page that it was still a very stupid thing to do.  Whether or not they got fired over it in that circumstance would probably depend on a lot of other factors (previous incidents, for example), but they would at least be told anything else and they're out the door.
Agreed.
While the pizza-eating was a terrible idea from the start, as soon as the kid said, "My religion prohibits me from eating that", it should have been immediately shut down.
The fact that none of these dopes realized they had gone WAY over the line is disturbing.