Post by mnike23 on Jan 17, 2017 12:19:37 GMT -6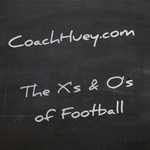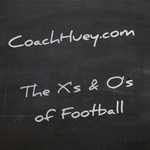 would die to have what my coach had,,,,,35 yrs at 1 school, losing record in that span(dont want that part(only by like 10 wins or so)), win games everyones happy, winning season even better, lose games-get em next time coach, losing seasons--have a good offseason and recharge and get better.
where are those jobs at?
That is my dream right there... to find a place and spend decades there, building it up. The first guy I ever coached under, who just retired a year ago, had 35 years at his school and retired with a record right at .500 and a handful of nice playoff runs. He was great. There were people in the community who were critical of him, just like anywhere else, but no one who mattered paid any mind to them.
My hometown had a legend like that who retired before I was born, too. My uncle played for him. He coached at that school for 25 years and was beloved by everybody--so much so that the town took up a collection and surprised him with a new car as his retirement gift at his last game. He had a lot of really strong 8+ seasons early on and a few playoff spots, but retired with a record right at .500, too. The men who played for him, or just the students he had in class, would have taken a bullet for him, though.
You don't see many chances for careers like that now. New principals want "their guys" if you're not winning as much as they think you should. When that legend in my hometown retired, it was because his school was consolidated. The one that opened up the next year floundered through something like 6 coaches in the first 14 years after he was gone, many of them very good coaches who went on to success at other places.
coach, I promise im not making this up.
the HC job i held for past 3 seasons (before this past one) when I took it, within 2 months MY high school head coach retired, mid of year. the principal was my algebra teacher in high school and something like 25 people i went to school with all worked at my old high school.
several of them called/facebooked, etc and asked me to come home and take over for coach.
i seriously thought about it, quitting a job i just took to take over my dream job. replace the guy that spent 35 yrs as head coach and carry on what that crazy old bastard taught me.
within 18 months, summer before the school year started (2 yrs later)
they consolidated to 1 school in town and asked the guy that took over(another former player, like 6 years removed from playing) to step down and be on the other school(rival school too, which I despise more than anything in the world and hate the color purple because that was their color) asst coach.
so glad I didnt take the job, but dam....all i have wanted for 10yrs is to be that old man still at the same school and have been for years and years...
pipe dream now....