Post by Defcord on Dec 24, 2018 7:51:30 GMT -6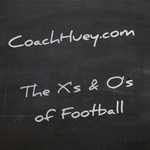 You can get an idea from
here
.  (I'm overdue for another entry regarding my findings in
The Manchurian Candidate
and other stuff.)  To be fully versed would take many hours of watching videos of
Department S
and some other stuff, plus a lot of background reading, chiefly British (esp. Arthur C. Doyle).  I can talk to you about it if you'd like to phone.  Theoretically any viewer could solve it, especially those with enough background in mystery and detective fiction and drama, but it was apparently too hard for them, even with the ton of clues that were supplied, and the only reason I had a good chance was that I recognized in it a lot of material from convers'ns I'd had w the show runner years earlier.
In brief, this was not a sci-fi or fantasy show, but a cloak-&-dagger plot that the audience had to solve.  The show itself never made it explicit, but did give more than enough clues.  The most blatant clue was the season 2 promo, which if you parsed it correctly said, "They're not the survivors.  They thought they were."  The precis is on that "index card" on my page, because they said it could be summed up on an index card.  There was one bit of sci-fi: a machine that could induce brain damage in a subject, even at a distance.  With it you could knock someone out, induce a bit of amnesia and post-hypnotic suggestion, and with the help of some shills convince the person of practically anything -- such as that s/he'd traveled in time.
The real wreck was the one at the bottom of the ocean.  Everyone who went down with that one died.  The "survivors" were doubles of the passengers.  Some of them were "candidates" of the Manchurian kind, convinced they were the people they resembled and whose names they used.  Others were con artists, identity thieves.  It was a plot to usurp control of the late (or possibly long dead or never-existent) Alvar Hanso's business, along the lines of what I'd told Damon was my favorite episode -- "One of Our Aircraft Is Empty" -- of my favorite detective show of all time: the British
Department S
of half a century ago.  Widmore and the many-named Michael Emerson character vied to have their own team of "survivors" get home as in the backgammon metaphor, and back up the story of having been in contact w Hanso.  The Michael Emerson character presents a play within the play like "The Mouse Trap" in
Hamlet
to sort the Manchurian "candidates" from the con artists.
Tons of other hilarious fakery going on in there making things seem the opposite of what they were.  Trust nobody, not even the "psychic" child Walt, and watch very, very carefully, as sometimes the slightest detail gives things away.  You'll LOL as you catch on to what's really going on in scenes.  Also a good deal of satire and parody, for instance of the Old and New Testaments of
Holy Bible
.
This reminds me of some of the rip/Liz match threads.
Good stuff but I don't know what most of it means.