Post by coachd5085 on Aug 3, 2019 17:52:14 GMT -6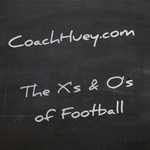 www.wbrz.com/news/lsu-in-disrepair-hundreds-of-millions-needed-to-fix-facilities/
Which report that due to budget cuts to higher ed by the previous governor, LSU facilities and infrastructure are quickly approaching decrepit status and will require hundreds of millions of dollars in maintenance and repair.
Essentially it is a tricky situation because while the complaints about the football locker room renovation are misguided (LSU's Tiger Athletic Foundation (TAF) is separate from the University and LSU athletics (largely due to football) is completely self sufficient and in fact reportedly gives more money to the University than any other sports program in the country--the counter argument that without the Purple and Gold trimming and LSU on the helmet that nobody would care or buy tickets is equally valid.
That has always been my argument to those saying the players should be paid. If the same group of 18-24 year old men showed up at a Baton Rouge playground park as the Baton Rouge Rough Riders to play semi pro ball against the umm Tuscaloosa Venom they wouldn't sell any tickets, and if you and I and the old unathletic schmoes from this board ran out of the tunnel onto Tiger Stadium in purple and gold or Crimson and White it would be a sell out.
I understand your point but I don't think it's as simple as you make it in your last statement. I think the popularity of college football is built on both tradition and athletic excellence. The fact that people love their schools' heritage is important but I believe people are also drawn to the elite level of experience and athleticism involved in the endeavor.
I think it is all relative though. Sure, if it were me and you running out of the tunnel at Tiger Stadium and getting walloped by the actual players at Ole Miss, A&M, Auburn etc..things would get dicey pretty quick. It wasn't too long ago.. well, wait, yeah it was a while ago...wow..age... when anyone who looked like a student could walk into LSU stadium free of charge through the student section. So your point on that is valid, but I also think it is relative. If every school was forced to play with their actual student population, as opposed to athletes with "special" enrollment privileges, and LSU was still winning 11 games a season, the money would still flow. If the avg 40 time for an NCAA DB was 5.2 and LSU was still winning 11 games a year, and Patrick Peterson, Tyrann Mathieu etc. would running 4.4s for the ficticious Baton Rouge Rough Riders... LSU is still getting 110,000 on a Saturday Night and nobody is going to see Peterson or Mathieu play at some park.
CS
I don't agree with your assertion that fans would start going to see the Rough Riders and support them over LSU.